Importance of Mentoring and the Power of Community in Trading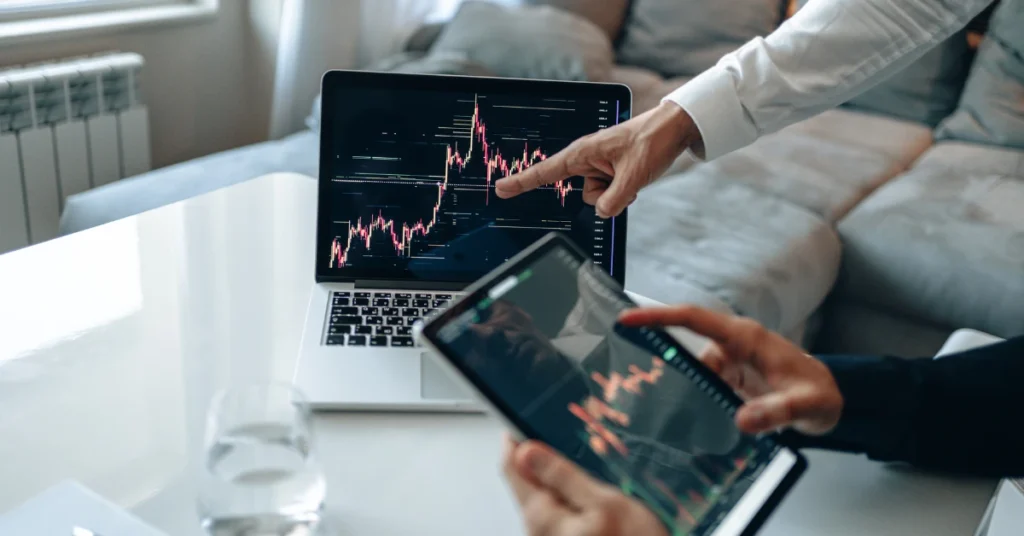 When you start your trading journey, or any journey at all, doing it alongside people who have gone ahead is unarguably the best way. Why? Because trying to build a trading strategy on your own might take you years with many mistakes and losses to show for it. But growing with an established community that already has proven strategies will fast-track your success.
Trading will require you to stay indoors and alone for hours, those special moments when you watch the charts, waiting for the signal; not everyone out there can understand it. Truthfully not even your family would understand.
There are so many things being in a forex community and having a mentor can help you achieve. The benefits are endless; constant feedback and heads up from other traders, learning from mistakes, focusing on the do's and leaving out the dont's, you can thrive together with members of your community.
Trading can be a lonely venture but with a community backing you, it doesn't necessarily seem that way. You have people to share your down times with, people who understand the path to success that you're on and people who have cracked their own code and just love to trade as you do. The little tips, nuggets and motivation you'll get from your community is almost enough to set you up for success.
When choosing a trading community you have to be mindful of certain things:
Their expertise: If you join a community of only novices, you'll make novice mistakes and have losses. Makes sure there are at least 2-3 experts with them before you join.
Their commitment to the trade: Forex trading requires commitment, and even though sometimes it's hard to keep us. Being in a community that is committed to the trade regardless of the challenge is very inspiring and motivating.
What's their vision: the community should have goals and solid plans to achieve those goals. That's the difference between a professional trader and a trader that's trading on the side.
Do they have a winning trading plan? The plan should be to earn more continuously. To earn better every week or every month. There should be a plan that benefits all the members of the community, not just a select few.
The trading community you choose can potentially ruin your future in trading or skyrocket it, so choose carefully with these points in mind.
Being a part of a trading community is important but it cannot be compared to having a mentor that teaches you the ropes one on one. If you have someone who has gone ahead in the journey, someone who documented their mistakes and now has a foolproof trading system, failing is really not an option.
A mentor will explain the whole process involved in trading, the fastest way to achieve your forex trading goals, and guide you to become a professional forex trader. If you find yourself struggling to keep up with the trade, or losing motivation, your mentor will constantly remind you of what you need to do.
The benefits of having a mentor in forex trading are endless but these are some of the best ones:
You'll have a constant guide: Your mentor is supposed to guide you as you trade, until you reach the point where you can do it on your own.
Lesser mistakes to be made: Because you're using a tried and tested formula, you'll make little to no mistakes as you trade.
Lesser losses to bear: Your mentor has lost so that you wouldn't have to.
More proven trading strategies to try
Improved trading skills because you're learning from someone who has been there.
Faster trading progress.
Strong support and motivation

It's a great way to get ahead of your other trading peers
A mentor is not going to babysit you to success, they will teach you so that you can become a master yourself and one day mentor others. Trading is better when you have someone to guide you and teach you. A mentor is always available to get you past any hurdle so that you don't suffer the losses that he/she did. There are many trading opportunities available but many times it's hard for newbies to see them, so this is where your mentor comes in.
You need an understanding of how mentors work and what they're willing to offer you as a mentor. The financial market is hectic and full of hurdles, without a mentor to guide you, you are bound to incur some losses before you learn. Why should you have to, when you can bypass the stress and go straight to seeing positive results?
Trying to start this journey alone is hectic and challenging but when you've got a community backing you and a mentor guiding you, you'll reach your goals in no time. It's the best way to improve your trading performance, so you can bag the professional trader title.